Details

Category: Photography Courses
Created on 13 October 2018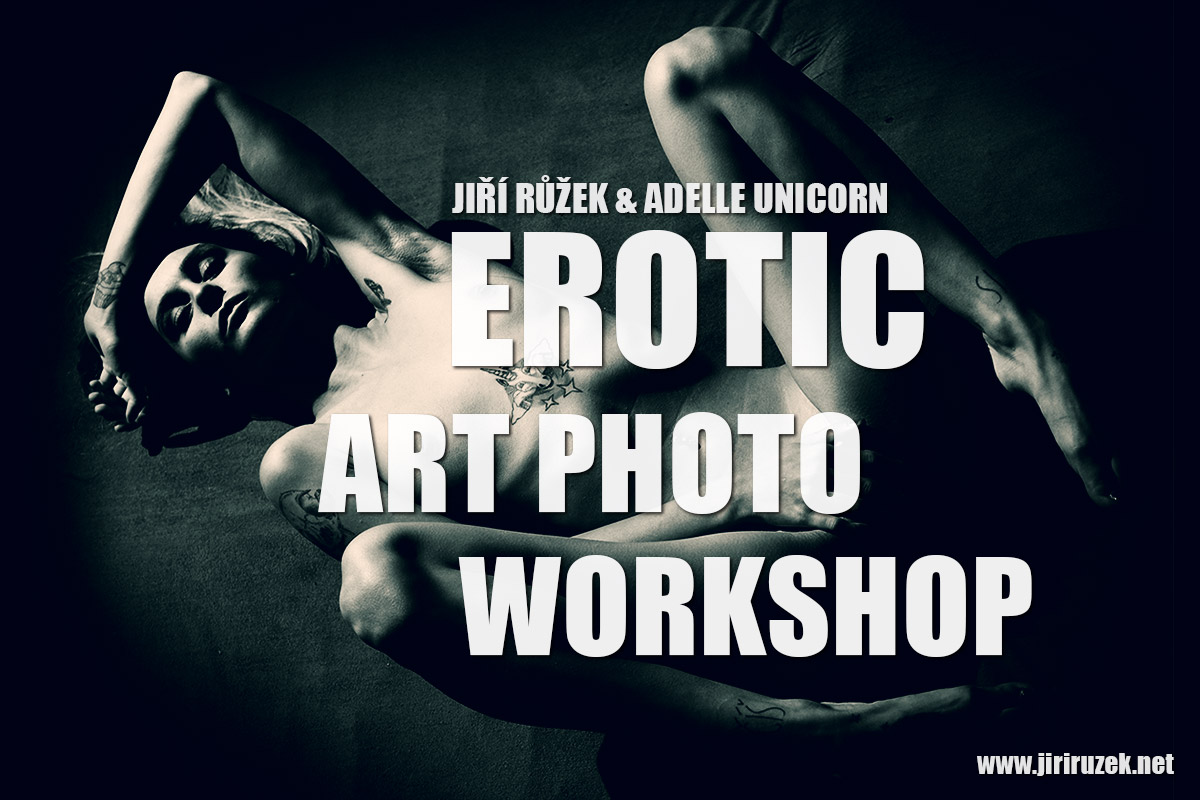 Dávno před tím, než jsem začal fotit to, fotím dnes, jsem se poprvé setkal s žánrem erotic art photography. Byl jsem fascinován. Přestože neexistovaly snad žádné hranice, nešlo o lacinou pornografii, fotografie měly svou uměleckou hodnotu. [English below]
Už tenkrát jsem myslím podlehl kouzlu kontrastu a stínů.
Fotografování erotiky je choulostivá věc na hraně nebo za hranou běžných společenských konvencí. Někdo považuje za pornografii obnažená prsa, pro jiného vkusně zpracovaná fotografie sexuálního aktu zůstává uměleckou erotikou.
Pojďte a zkuste si to sami.
Zveme vás na náš první workshop fotografování umělecké erotiky. Na vlastní kůži si vyzkoušíte, jaké to je, dostat se s fotoaparátem do nejintimnějších okamžiků fotografované osoby, přesto zůstat gentlemanem a odnést si vzrušující, ale vkusné a skvělé fotografie.
Opět si budeme hrát se světlem, stíny, proporcemi a perspektivou, pouze posuneme hranice dál, než je zvykem na našich workshopech uměleckého aktu.
Workshop se bude konat ve stylovém apartmánu v centru Prahy.
Maximálně 4 fotografové
Poznámka pro manželky a partnerky (nebo manžele a partnery) - i tento workshop, stejně jako všechny ostatní, bude probíhat ve vší počestnosti, nic než focení není na programu.
Naší modelkou bude Adelle.
Cena:
4500 Kč
---
Příští/next workshop
| | |
| --- | --- |
| 25. 11. 2018, 14:00-17:00 | OBSAZENO/SOLD OUT |
| 25. 11. 2018, 18:00-21:00 | VOLNO/FREE |
---
Long before I started to take photographs, I met erotic art photography. I was fascinated. Although there were no borders, it was not cheap pornography, the photos had their artistic value.
I think, at the time, I also started to love the game of contrast and shadows.
Erotic photography is a delicate thing on the edge or beyond the usual social conventions. Someone considers naked breasts to be pornography, for another tastefully processed photograph of a sexual act remains erotic art.
Come and try it yourself.
We invite you to our first erotic art photography workshop. You'll experience what it feels like to shoot the most intimate moments of the photographed person, yet remain a gentleman and take exciting, yet tasteful and great photos.
Again, we will play with light, shadows, proportions and perspective, we will only move the boundaries further than usual in our nude art photo workshops.
The workshop will be held in a stylish apartment in the center of Prague.
Maximum 4 photographers
Note for wives and partners (or spouses and partners) - this workshop, like all others, will be only about photo shooting; nothing else.
Our model will be Adelle.
Price:
4500 CZK (180 €)
Comments: